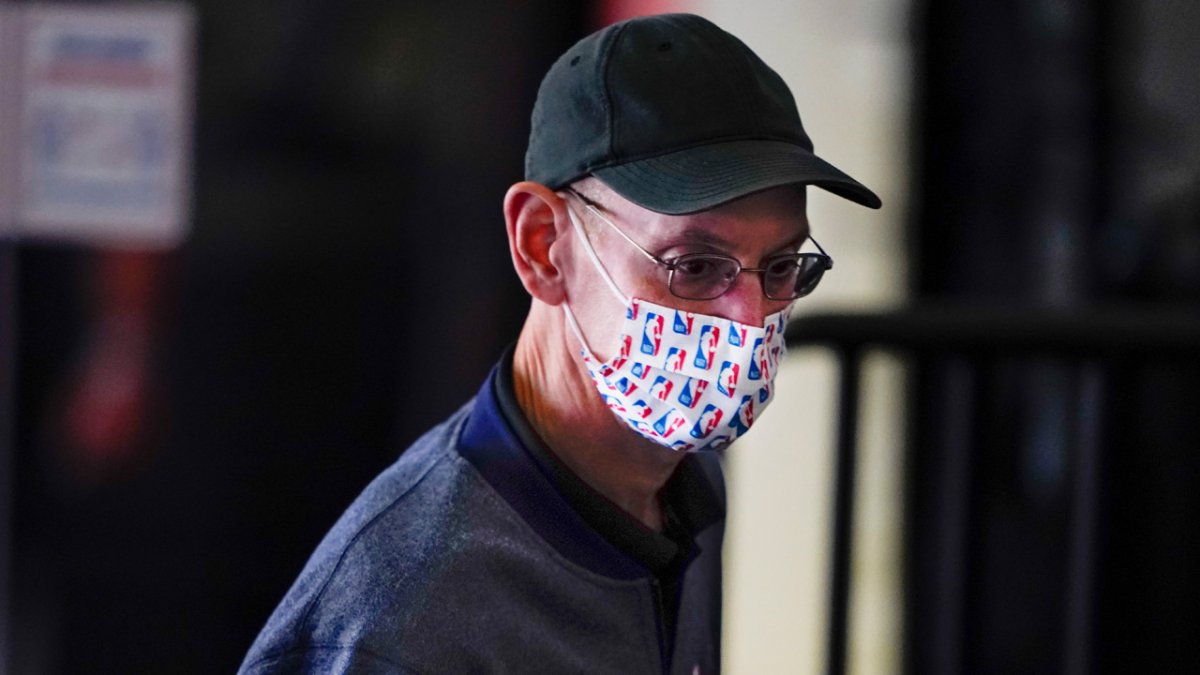 NBA's Adam Silver makes it clear games will continue amid COVID surge – NBC Chicago
Adam Silver Says NBA Plans To Pass COVID Wave Initially Appeared On NBC Sports Chicago
The games will continue.
NBA commissioner Adam Silver delivered that message Tuesday afternoon in an interview with host Malika Andrews on ESPN's "NBA Today" show.
Although more than 100 players landed in league health and safety protocols throughout December, including 11 of the Chicago Bulls' 12 cases, Silver said there were no plans to make a league-wide break.
"We've of course looked at all the options. But frankly, we're having a hard time figuring out what the logic behind a break would be at the moment," Silver told Andrews. "This virus will not be eradicated. And we are going to have to learn to live with it."
Heck, Wednesday's Bulls-Raptors game is proof of that.
Although the Raptors placed five more players in protocols to bring their total to seven, including stalwarts like Pascal Siakam and Fred VanVleet, the Raptors left for Chicago. This includes a border crossing, another tricky layer of this pandemic, so any postponement at this point is a long shot.
The Bulls also had a busy day. Between the landing of Devon Dotson in the protocols, the exit of Troy Brown Jr. and two other reported difficulty signings in Mac McClurg and Ersan Ilyasova, their roster is also growing. Coach Billy Donovan has praised the Bulls' professionalism and flexibility all season.
It will be needed again on Wednesday, even as players like Zach LaVine, Ayo Dosunmu, Alize Johnson and Matt Thomas move closer to release protocols. They're still listed as in, but they're also listed as questionable — not out — for Wednesday's game.
Although they are not expected to play – Donovan has always indicated that their windows will return after Christmas – they are making progress.
Regarding the league's progress, Silver said 65% of players had received booster shots and that his goal was for that number to match the league's 97% vaccination rate. The commissioner also confirmed that the Omicron variant has landed across the league, which seemed evident by the rapidly increasing number of cases.
"Beyond dominant," Silver said, adding that the variant now accounts for 90% of the league's cases.
While Silver reiterated no plans for a vaccine mandate, he did hint at the league possibly following the NFL's lead. This league recently decided to only test symptomatic players as long as they are vaccinated.
Silver did not say that, but said the small number of breakthrough cases for boosted players and staff were largely asymptomatic or had mild symptoms. Like the medical world, the league is studying how the virus affects those with breakthrough cases.
Although it's too early to tell when, Silver added that the league is "actively considering" changing its 10-day protocol mandate for vaccinated and boosted players who test positive in light of recent findings.
"It seems like the virus is going through their systems faster," Silver said. "They become, not only asymptomatic, but more importantly, they don't shed the virus."
So it's not about the league getting into its coveted – and lucrative – Christmas Day games and taking a break. The show will continue.
Click here to follow the Bulls Talk podcast.
To download
Download MyTeams today!